Another topic, so another post.
Here are some picture of my OG15's Austrian foot artillery (OG15 ref. AFA01).
As ever, keep in mind those miniature are fast painted for wargaming purpose. I painted the full pack (including guns) in a bit less than 4 hours.
So, in this pack I had 6 guns and 24 team minis.
I created 6 batteries on 2.5x5(cm) stands. That way I can use them both with V&B and DBN with some ammendments. Having very few informations on napoleonic Austrian artilery troops at the time I painted them, I made mistake with the gun color. All metal should have been black... I will correct that later, as anyway, I never fix the guns on my artillery bases.
Artillery stands :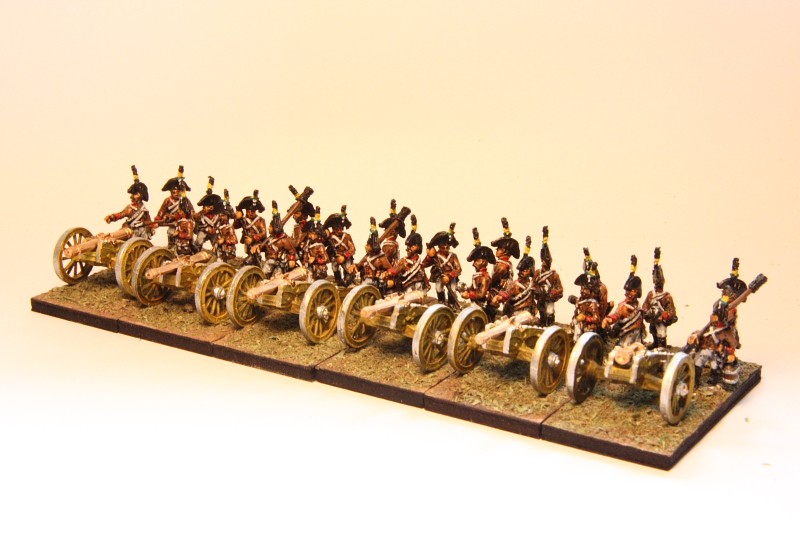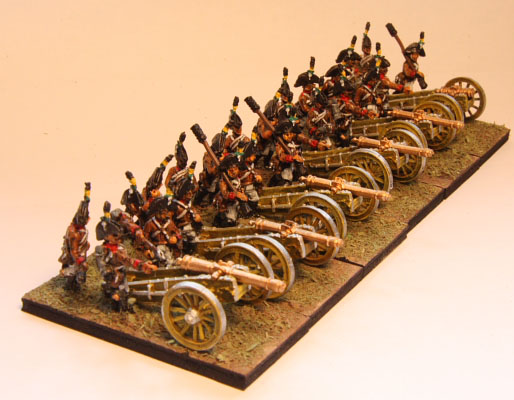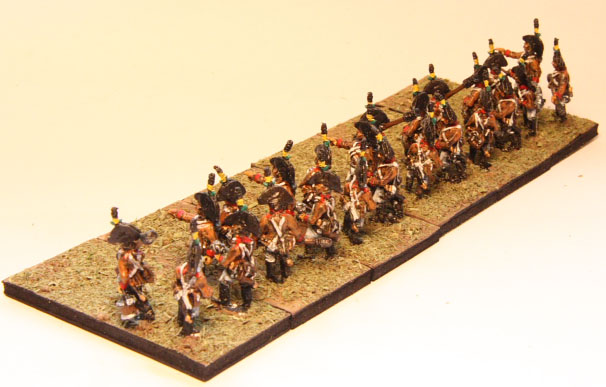 Gun details :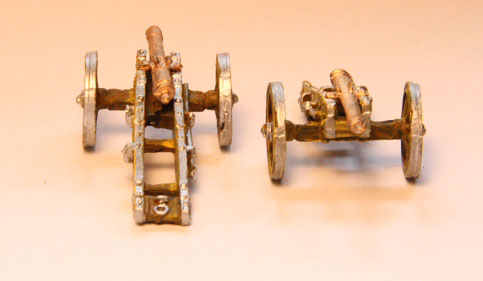 Conclusion :
Another pack I do not regret to have bought.
Teams are nice, with various positions and I found it easy to spread them on the six stands I realized from this pack. They are crisp, easy to paint, and have nice positions (IMHO).
Review material is a courtesy from my VISA card.