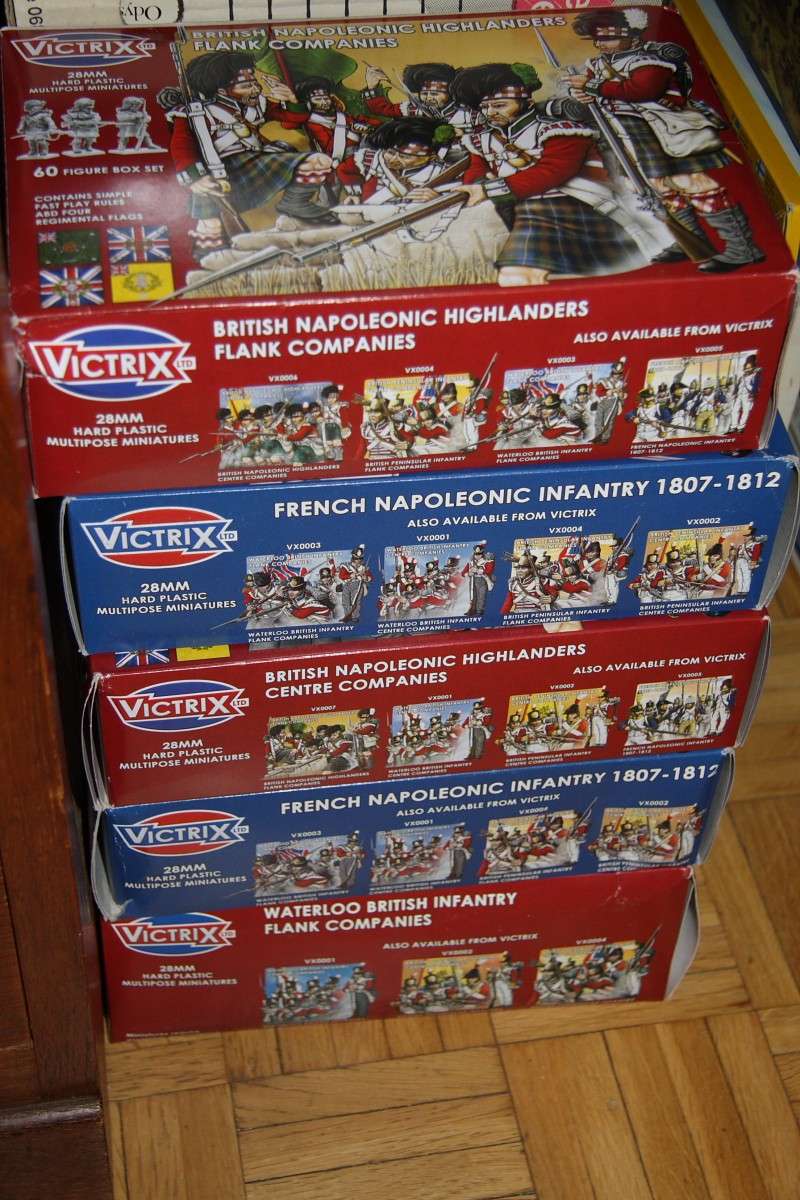 At last, it was delivered...
In there were 2 Highlanders boxes (flank + center), 1 Bristish infantry 1815 (flank), 2 boxes of French, 1 blister of british generals, and, surprise... 1 blister of Highlander command.
That last one was a gift of my reseller (
DreamFactor
) to thanks me for my patience. This guy is cool, and anyway this delay was not his fault so far, Victrix seems to have taken real holidays this summer ;-). Packaging was safe, and all those little gems arrived in perfect state. Thanks Thierry...
So, what next ? ... well a full review of those Highlanders maybe... well... probably... OK... by this evening ?
(fr) Enfin, ils sont arrivés !!!
Il y a 2 boites d'Highlanders (flanc + centre), 2 boites de Français, 1 boite d'infanterie anglaise 1815, 1 blister de généraux Anglais, et 1 blister de commandement d'Highlanders.
Ce dernier item est cadeau de la part de mon revendeur (
DreamFactor
) pour me remercier de ma patience. C'est cool, d'autant que pour le délai, il n'y étaient visiblement pour rien Victrix ayant apparement pris des "grandes" vacances au sens le plus littéral du terme ;-). Comme d'habitude avec DreamFactor, le packaging était Nickel, et la commande est arrivée en parfait état. Merci Thierry...
La suite ? Une revue des Highlanders VICTRIX prochainement ... euh... bientôt .... bon, allez... d'ici ce soir ?
Stay tuned...
Bruno.