Hello again,
Here is the second part of the painted test set from the Victrix Highlanders box review.
Those have been really fast paint (3 hours for the 8 of them) and I am not quite happy with it, even if from a distance they look somewhat good. However, here they are...
(fr) Voici la seconde partie "peinture" des assemblages tests des Highlanders de Victrix dont la revue a été faite plus tôt sur ce blog. La peinture a été très rapide (3 heures pour les 8) et je ne suis pas trop satisfait du résultat, même s'ils sont OK d'une vue "sur la table". Quoiqu'il en soit, les voici...
Firing /

Tirant

: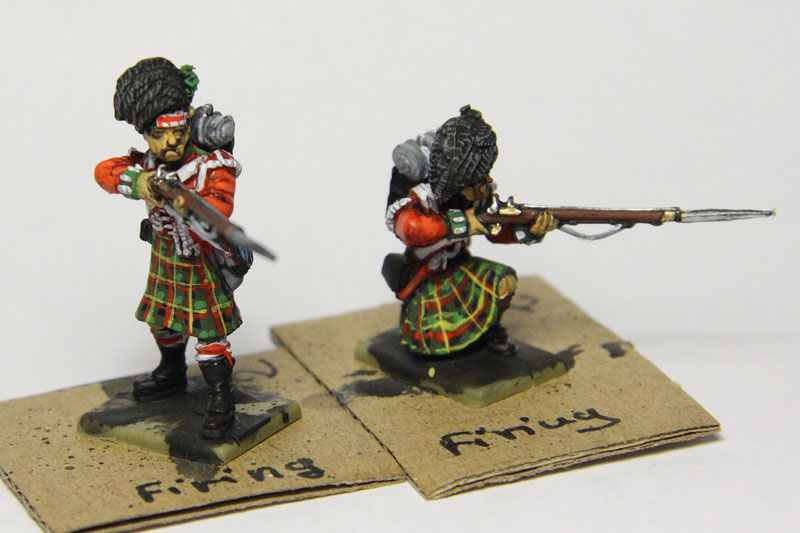 Charging /

Chargeant

: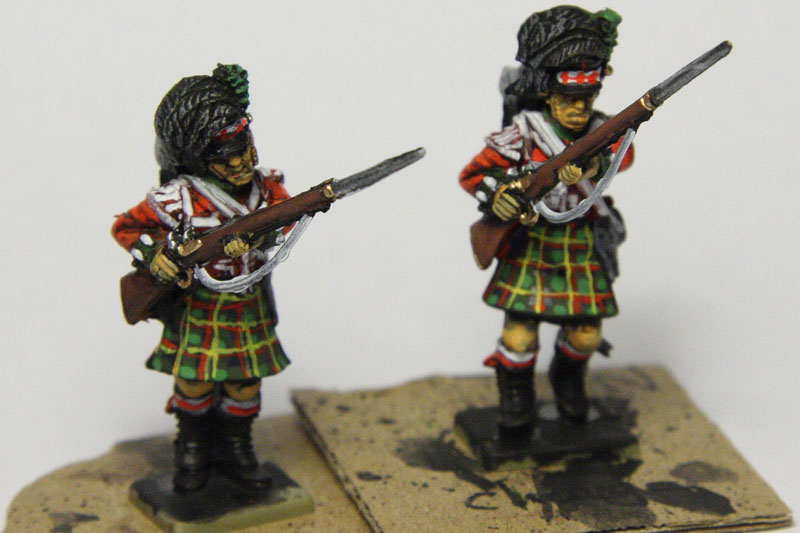 At porte /

Au "porté"
: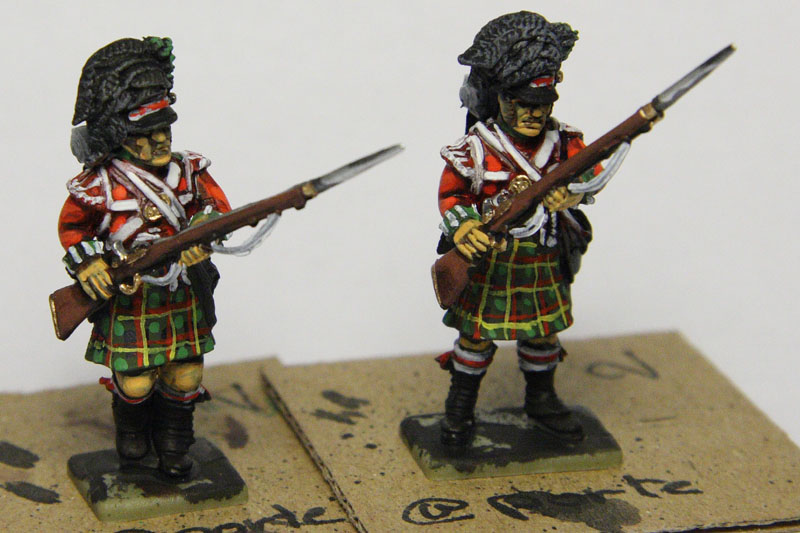 Esoteric /

Divers

: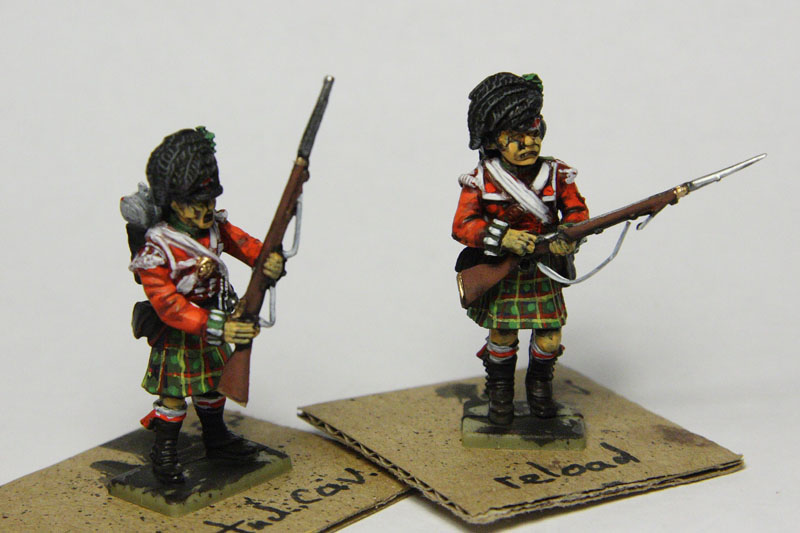 I'll try doing better next time while being as fast. I assembled 4 other "at porte" positions but left the arms apart. They are undercoated and drying right now. Too much time is loosen painting between the arms so I will try to paint them separately seeing if I can increase the painting quality while still being fast. 45 more to do...
(fr) J'essaierais de faire mieux la prochaine fois. J'ai assemblé 4 figurine "au porté", mais ai laissé les bras de coté. Ils sont sous-couchés et en train de sécher. Trop de temps est perdu à glisser le pinceau entre les bras. Je vais donc essayer d'améliorer la qualité tout en restant rapide. 45 autres à faire dans cette boite...
Bruno.